Building a Thriving Workforce: How Collaborative Strategic Planning Fuels Employee Engagement
Involving employees throughout the process helped Mountain Family Health Centers create a truly inclusive strategic plan
"
I believe Insight's unique grassroots approach will ultimately drive long-term ownership of the strategic plan across the company.

"
Ross Brooks, CEO, Mountain Family Health Centers
Summary
With an exhausted and disconnected workforce at the end of the COVID-19 pandemic, Mountain Family Health Centers wanted to take a new approach to its strategic planning. They wanted a strategic plan that employees could connect with, and a process that would include them.
Over twelve months, the organization worked with Insight Coaching & Consulting to undertake the CollaborateStrategy by InSight process. The result was a co-created plan that everyone understood their role in.
Overview
Mountain Family Health Center (MFHC) is a federally qualified, non-profit, and community-led Health Center system with 200 local employees. MFHC currently serves more than 24,000 patients through a network of healthcare facilities in rural resort communities serving Western Colorado.
Challenges
Low Morale and Disconnection Between Employees and Leadership
The decision to undertake a new strategic planning process came at a time when many within the organization were exhausted and depleted by the COVID-19 pandemic. The staff had been working hard in difficult circumstances for a few years, and morale was low, made evident by rapid employee turnover.
The leadership team wanted to use a strategic planning process to engage company employees who were not feeling heard. Previously the strategic plan had been created by the Board and Executive Leadership Team only and staff had trouble connecting to it. The leadership team was looking for a strategic plan that felt unique to them, and that the whole company would own. Leadership also wanted to use the planning process to reframe company culture. Historically, there had been apathy among siloed team members and a lack of trust in leadership. Now, the leadership team was keen to broaden decision-making.
MFHC had been working with Renelle and InSight on conscious leadership, including leadership cohorts and all-supervisor training for several years. The trust established through this long-term relationship meant that when the time came to think about the planning process, they felt comfortable working with Insight and believed they could create the best outcome for them.
The skills gained by the leadership team laid significant groundwork for Insight's strategic planning approach. Conscious leaders who have already gained clarity on their personal values and purpose gave the organization a head start. Moreover, the emphasis on listening and awareness in the Elevating Conscious Leadership program meant that the team was open to Insight's ground-up, collaborative approach to strategic planning.
Read our blog post for more detail on why conscious leadership and collaborative strategic planning work well together.
Process
Collecting Data From all Employees and Co-creating Goals and Strategies
"It's important to understand that this is a very different process to other strategic planning. I'm used to a more standard, numbers-led approach, and instead, this process focused on people and culture. But at the end of the day, if you have an engaged workforce, all the tactical elements work themselves out. It truly is effective strategic planning even if it might feel different to what you're used to while it's happening."
Steve Leazer
Director of Finance, Mountain Family Health Centers
"Team members were really happy that they were being engaged with as part of the process and listened to. It felt like a very ground-up process."
Karen Torres
Nursing Manager, Mountain Family Health Centers
Insight used its CollaborateStrategy by InSight framework to develop a customized, collaborative strategic planning process.
SOAR Circles
The initial step in the process was to hear from the employees themselves through a series of small group listening sessions called SOAR Circles. Using SOAR Circles, Insight gathered intimate groups of employees to ask them their perspectives. SOAR (Strengths, Opportunities, Aspirations, Results) uses positive analysis and stories, without focusing on the weaknesses and threats included in a classic SWOT (Strengths, Weaknesses, Opportunities, Threats) analysis. This approach enabled the employees to think constructively about MFHC, looking at challenges in a way that suggests possibilities and offers solutions.
Once the data from the SOAR Circles had been collated and analyzed, Insight presented the results to the company and worked with all team members to set the goals. The leadership team formalized the initial goals and then employees had the opportunity to provide further feedback. The data collected also revealed that some updating to the vision and guiding principles was necessary.
Revisiting Mission, Vision & Guiding Principles
An important step was to review the organization's guiding principles. This was an essential part since an organization's guiding principles are its foundation and both key to how decisions are made and the creation of an authentic and long-lasting culture. This work included reviewing the mission statement & creating a new and refreshed vision statement. Listening to the organization led to creating an entirely new set of guiding principles that were more in line with where the organization was headed and to better describe the behaviors associated with the overall values.
Structural Tension Charts
Insight then used the data from SOAR in building structural tension charts to create aspirational results, illustrate the current reality, and brainstorm initiatives to close the gap between the two. Action plans and strategies were designed to reduce the tension between where MFHC was and where it wanted to be.
Listening and Testing
At each step, Insight works with the internal team to listen, collect the data, co-create the plan, and implement it. Renelle and her team continued to keep people involved, and the senior leadership team was instrumental in assembling the final products – a simplified results dashboard and cross-department operational plans. Insight also ensured that goals and strategies were continuously tested against the company's internal principles and what employees had said they wanted.
Results
A Plan That Everyone Understands and a Company-wide Sense of Momentum
"The end product is great. Renelle is brilliant at taking vast amounts of data and making something beautiful from it. We have some nice tools in place and Renelle gave us the space and creative energy to make it our own. We didn't get some out-of-the-box, predetermined strategic plan that we might have gotten with another company. Because of the process, we went through and Renelle's leadership, we've got something unique to us and that feels good."

Dana Peterson
Director of Human Resources, Mountain Family Health Centers
Sense of Momentum
With the plan in place, MFHC has created a sense of momentum among employees. By creating shared goals and getting input at every stage through the collaborative strategic planning process, everyone in the company understood their role, at every level of the organization.
Improved Results
There have already been tangible operational improvements, such as a smaller and more straightforward dashboard to measure work. Moreover, the actual results reflected in the dashboard have improved, with distinct upwards trends, showing the increased effectiveness of the organization as a whole.
Better Internal Communication and Delegation
Due to the emphasis on employee engagement throughout the process, there has been a cultural shift in the organization. Where before there were silos, now there is more collaboration across departments, both in terms of operational management and more effective delegation.
This shift means that staff members feel able to come to their leadership team with their challenges and feel more connected to what the organization is trying to do. Furthermore, staff turnover and vacancy rates have reduced over the last 12 months.
By involving stakeholders across the organization, MFHC has created a strategic plan that staff owns and is excited to implement.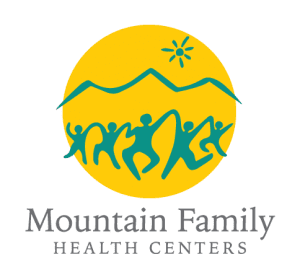 Industry: Healthcare
Revenue: $17M
Employees: 175
Appreciation for the InSight process:
"A core part of the conscious leadership training was about emotional intelligence and listening and a large part of the collaborative strategic planning was listening to our employees and collecting data from them. They worked well together."
"The part that was most different for me in the process was the SOAR process, the intentional giving voice to every single staff person and going into the clinics and listening to every voice to build up into the ultimate strategic plan."
Want to learn more about how Insight Coaching & Consulting can help your leadership and executive team?