A New Leadership Narrative
If you're working without purpose, you'll always feel like you're just going through the motions.
When everything is a top priority and you're overextended and overdoing it, it's hard to picture work where you actually make a difference.
Finding meaning in your work and creating it for others isn't just possible—it's actually part of the shift that we help leaders make every day.
You Can Ignite a Shared Vision
You don't have to choose between results and people, or your personal growth and doing the right thing for stakeholders.
By learning to listen to your own deep knowing, you can get the most out of people while influencing positive change in yourself and the world around you. You can share a vision that joins head and heart to make the impact you've always pictured.
We Cultivate Visionary Leaders
We're finished with the way it's always been done and the leaders we partner with are too. We help them lead direct conversations, practice self-aware thinking, and operate from a place of inner wisdom that inspires. We help leaders like you access these insights through: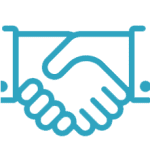 1-on-1
Coaching
Go deep, tap into who you really are, unlock the potential of everyone around you, and share a vision that joins head and heart to make the impact you've always pictured.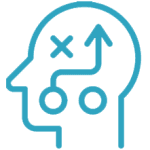 Group
Coaching
Immersive experiences that foster debate and experimentation, and empower your team to bring all of their gifts, talents, values, and best ideas to the table.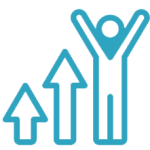 Leadership
Programs
Help visionary leaders show up in many levels of your organization, inspire others on a daily basis, and create more meaning and purpose in their work.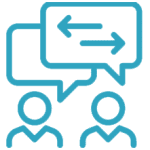 Interactive
Workshops
We create experiences that will make your organization a place where personal growth and shared success are one, and radical collaboration is the norm.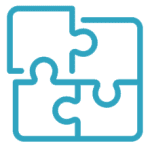 Organizational Strategy
Responding to moving targets and constantly innovating is difficult. Whether it is facilitating an off-site or co-creating strategic culture shift, we'll help you thrive in complexity.
Lead With Purpose
Grow and learn to navigate uncertainty more easily. Build relationships of trust and open collaboration. Understand your triggers, strengths, and weaknesses. This is your chance to truly know yourself.